God's blessings are bounty and nothing is impossible to Him. We thanked God for all His guidance to us during those times that my Mom can't see and walk, on her eye operation and everything that He bestowed us. After the right eye cataract operation we discussed about my mother's left eye which the doctor pronounced as impossible to see any light again. Her left eye suffered a breakdown of nerve connected to retina making it impossible to regain its sight through medicine or operation. Knowing this we still never stopped on hoping and praying because nothing is impossible to God, just believe on Him and He can do miracle. Faith can move mountains and this same faith can heal blindness.

This morning my Mom was so excited to tell me her good news, she told us that she can see everything now even if her operated eye is closed. God has returned her eyesight without the help of doctor or any medicine. The news has brought us so much happiness and overwhelming joy in knowing that God loves us so much. God has showed us again that He's the great healer of all times. He's really our Jehovah-Rappha!

***
JEHOVAH-RAPPHA: "The Lord Who Heals". From "rophe" ("to heal"); implies spiritual, emotional, as well as physical healing God heals body, soul and spirit.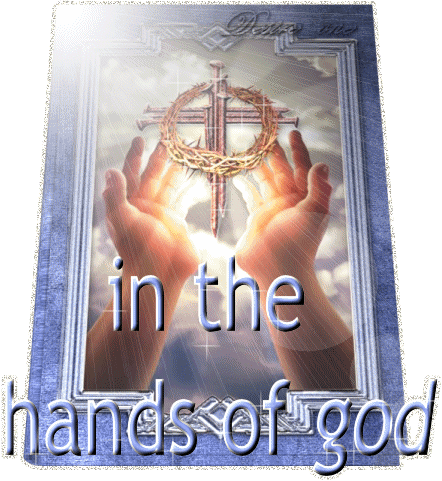 glitter-graphics.com